Admin
The admin panel is a central hub where the system administrator can manage and monitor
the working of Staff members, Agents and Marketing managers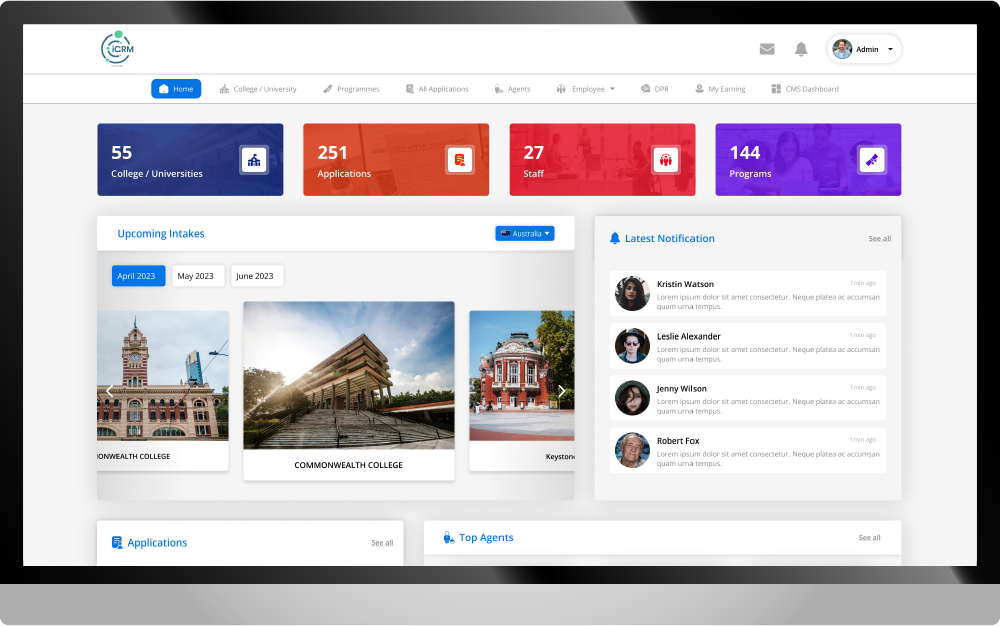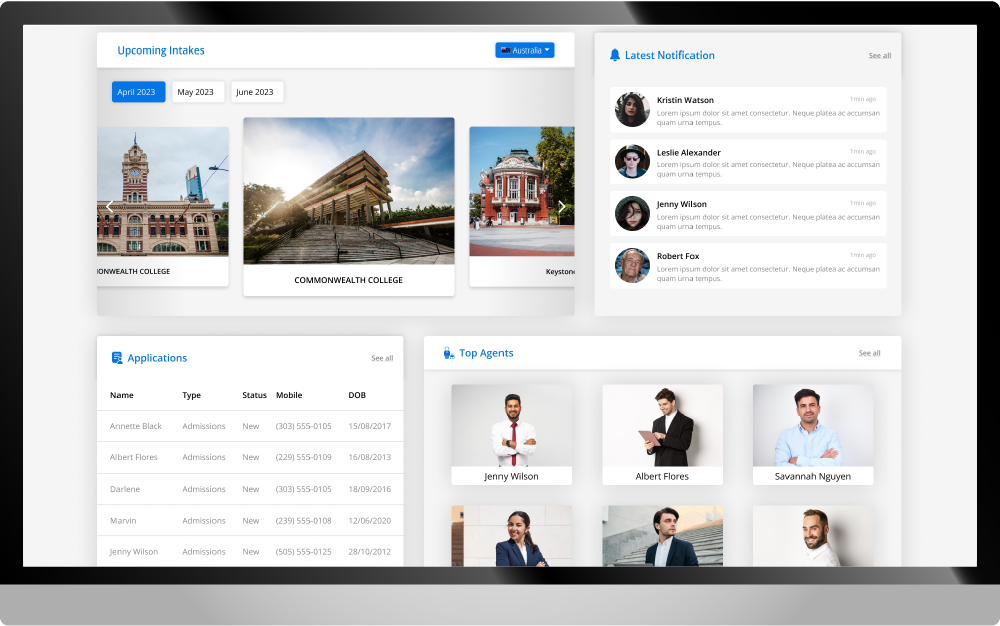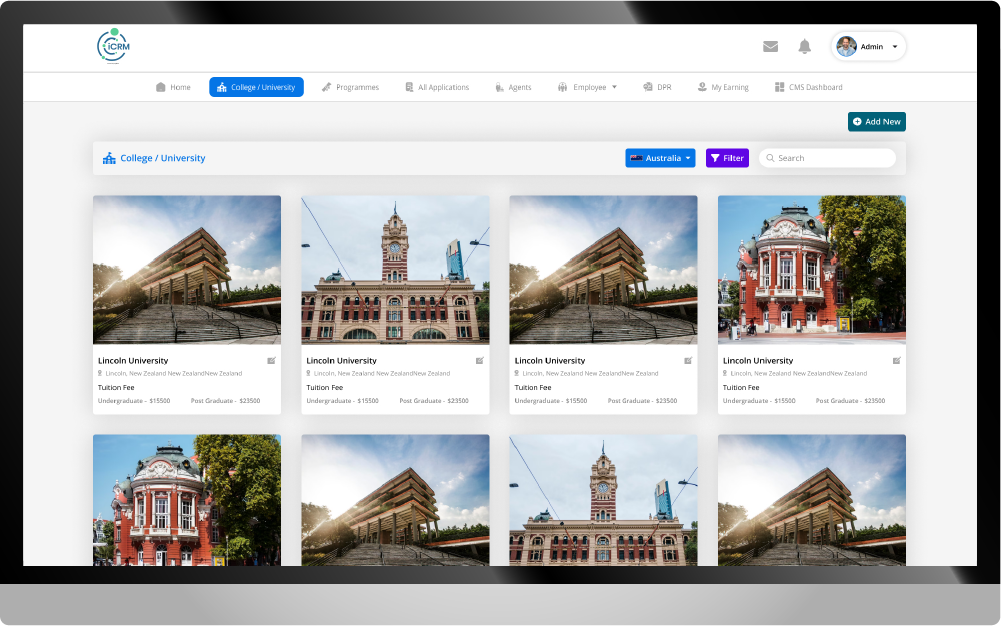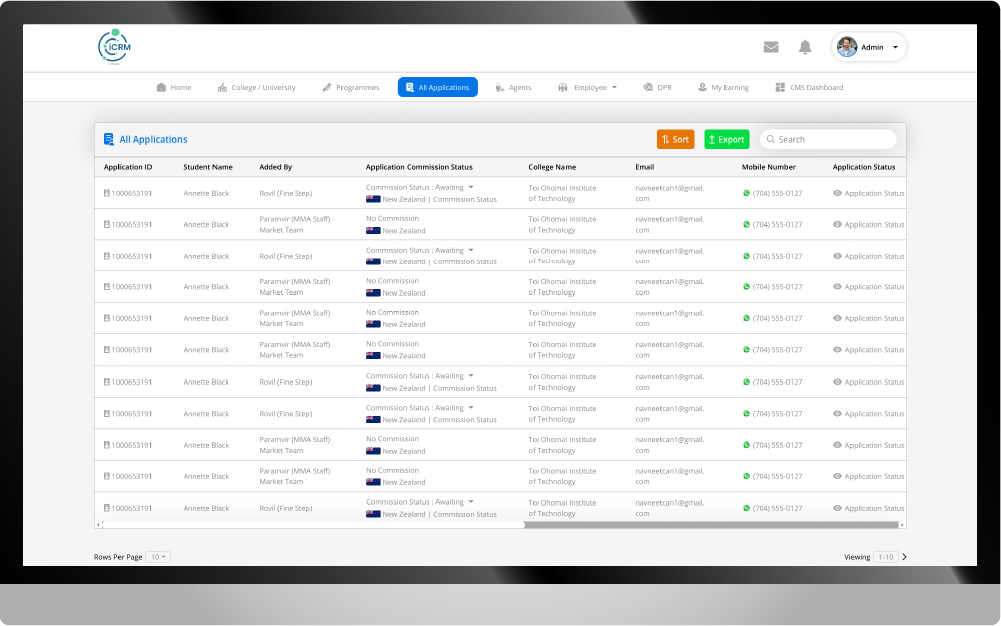 Staff
The staff panel is used by the employees of the immigration agency to manage applications,
documents, and communication with clients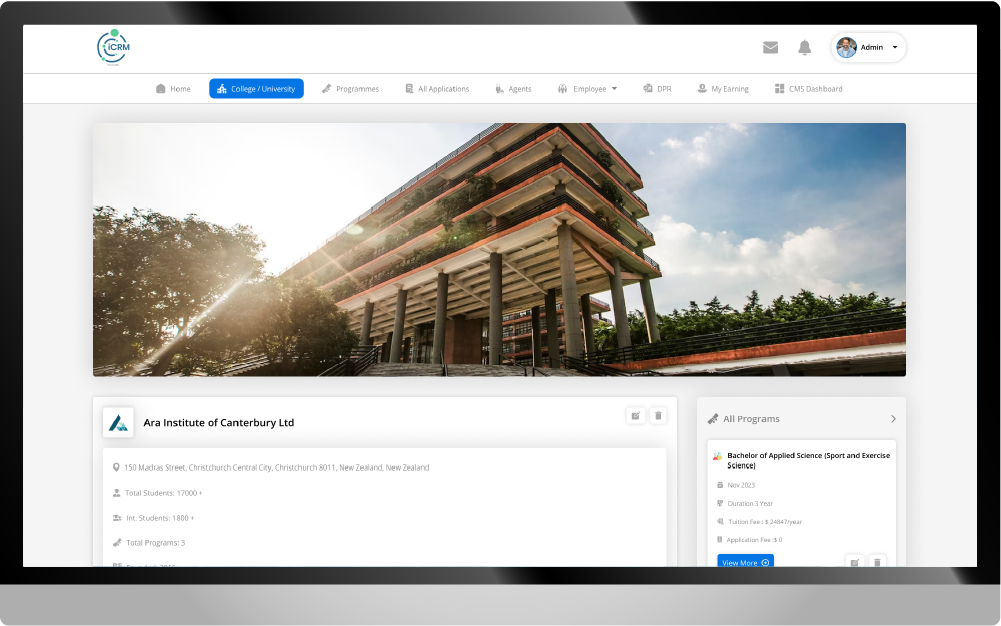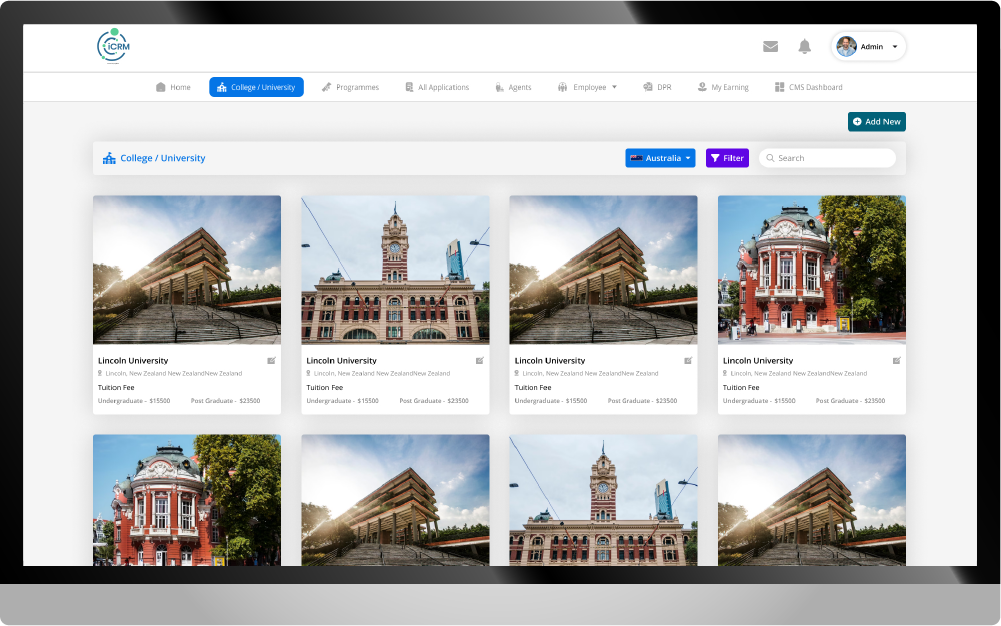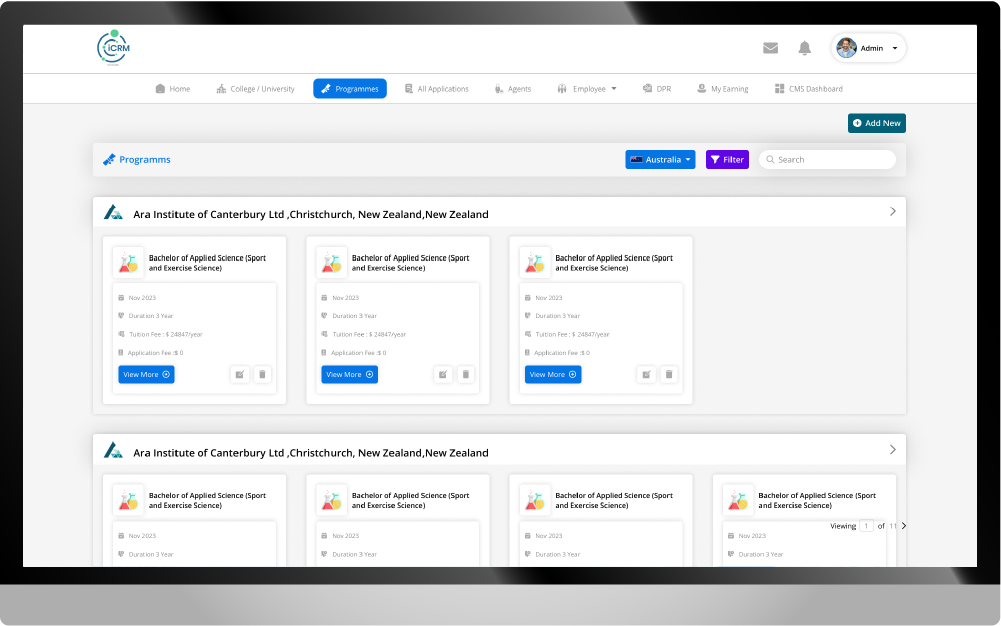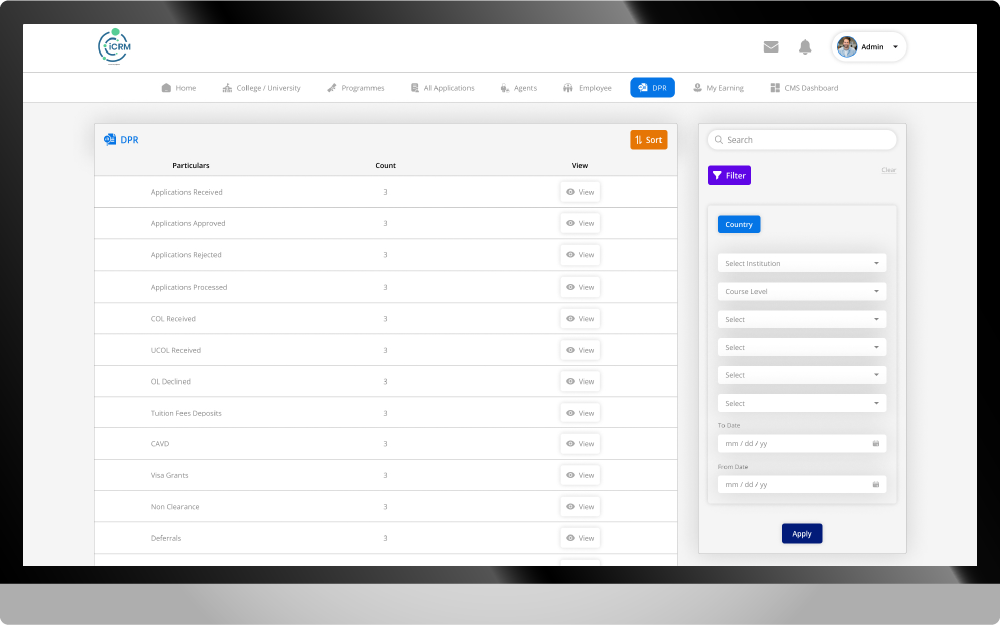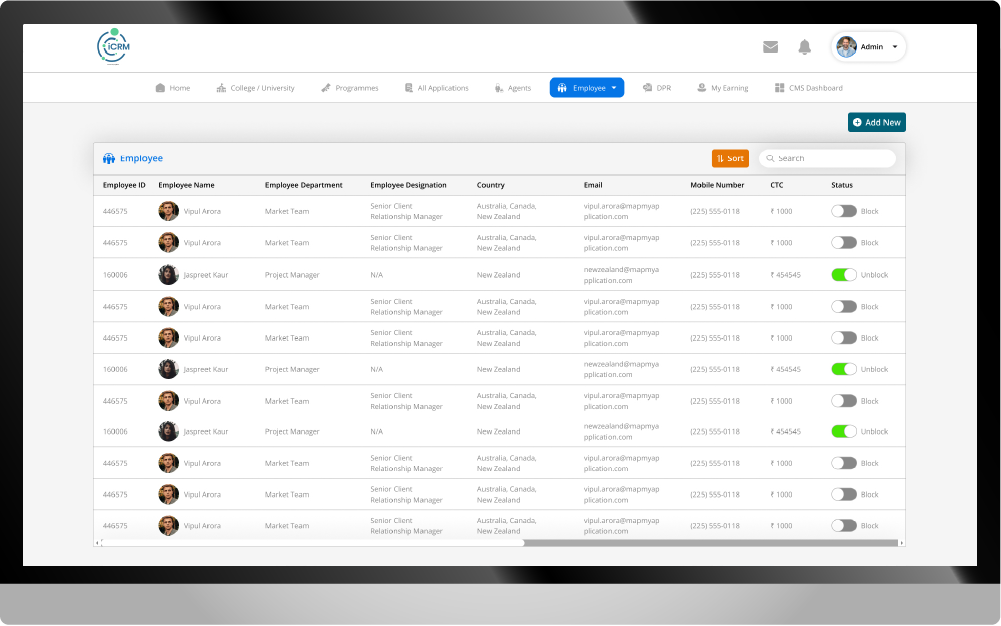 Agent
The agent panel is designed for immigration agents who work with the agency. The agents can access client
information, manage cases, communicate with clients, and generate reports.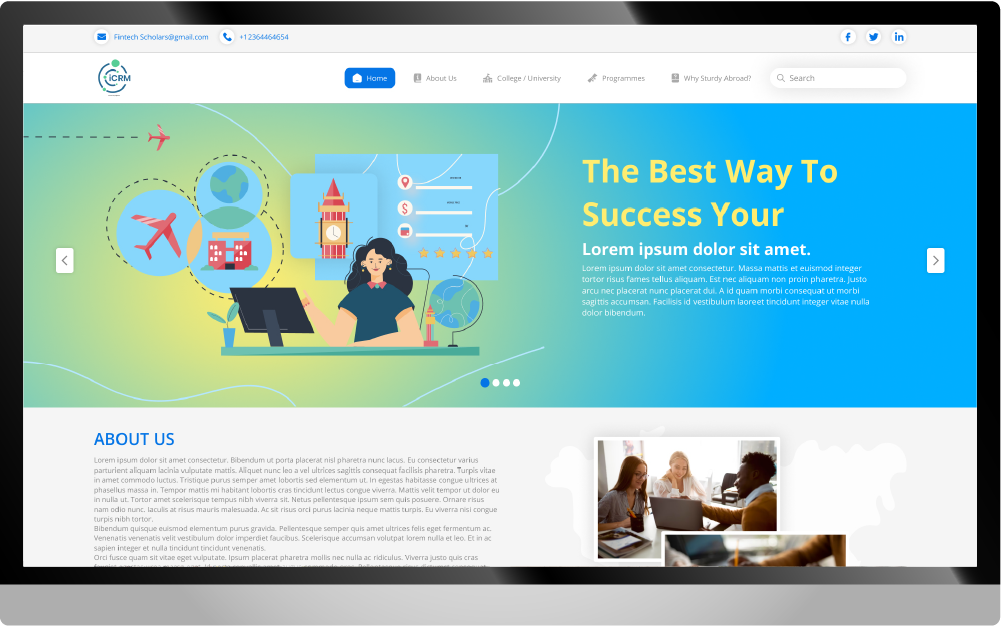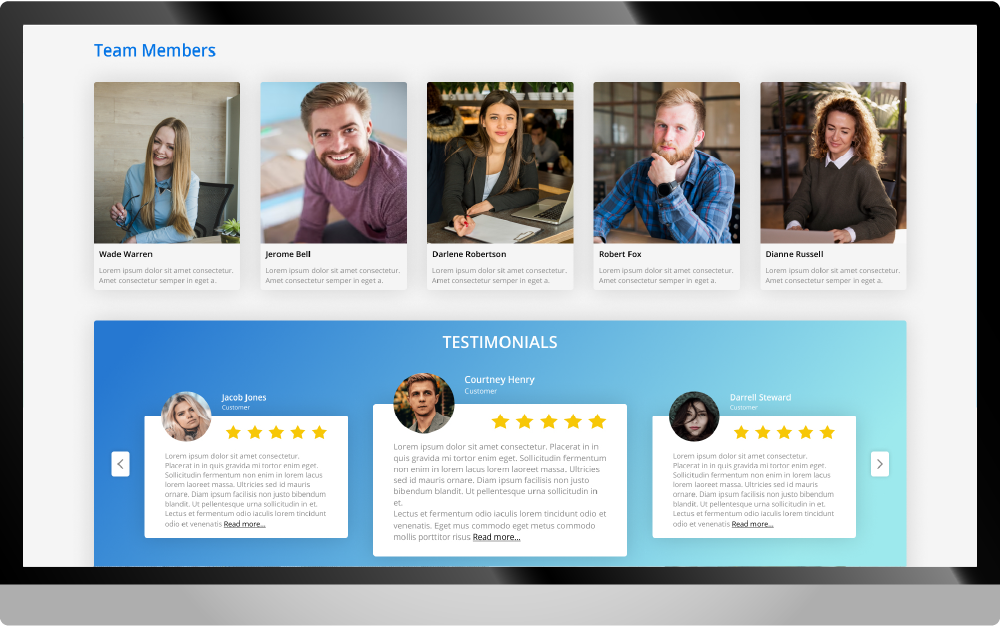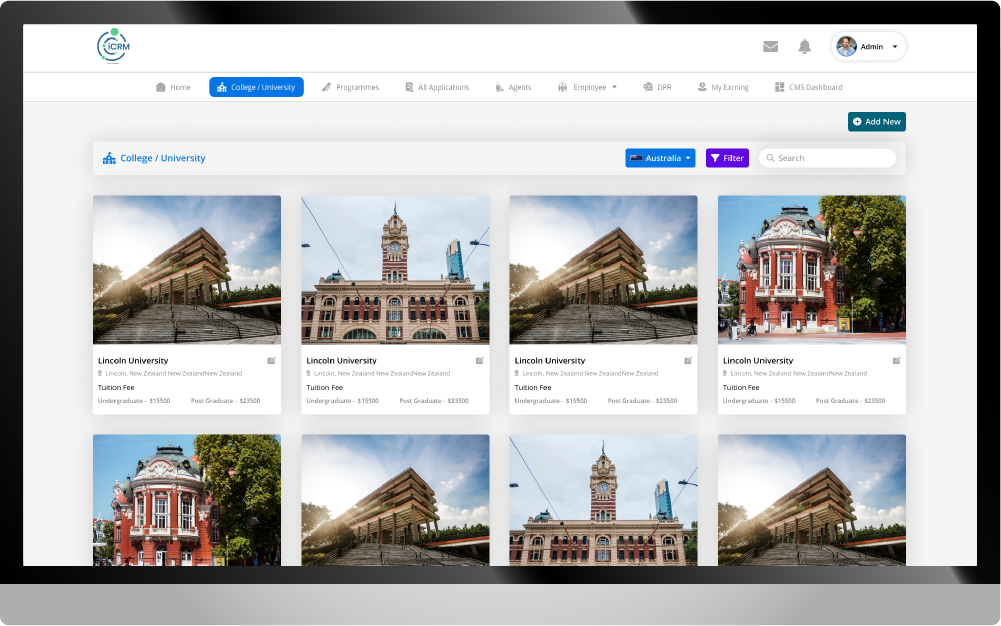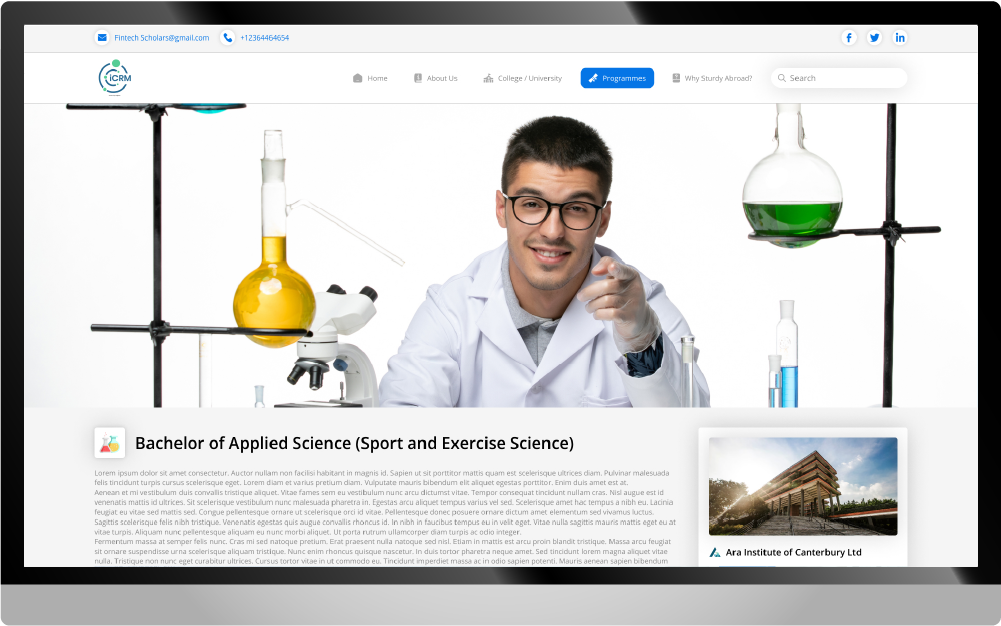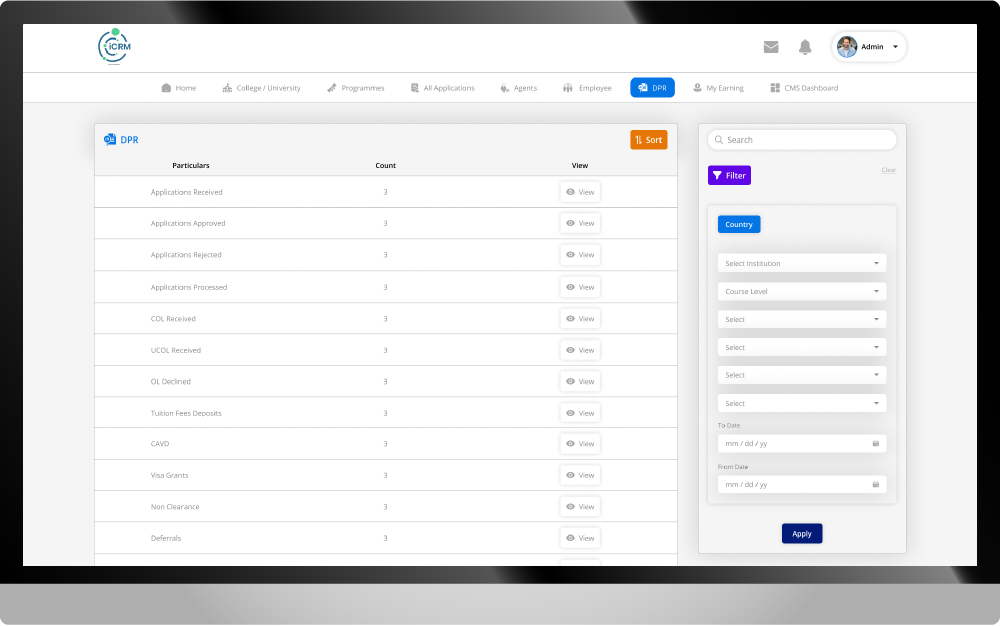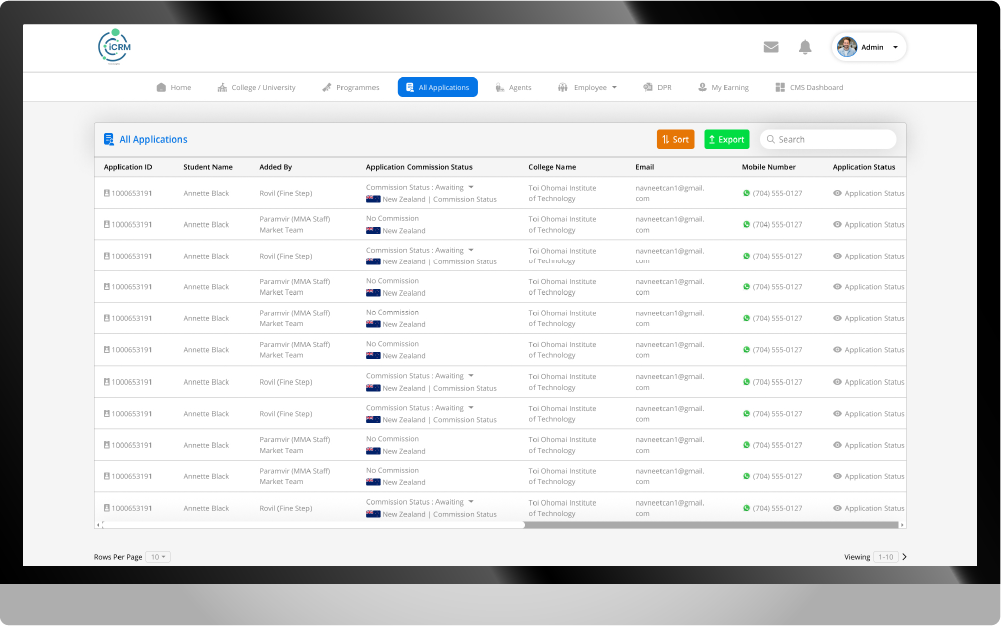 Marketing Manager
The Marketing Manager's responsibility involves meeting with clients in person
and generating leads using offline methods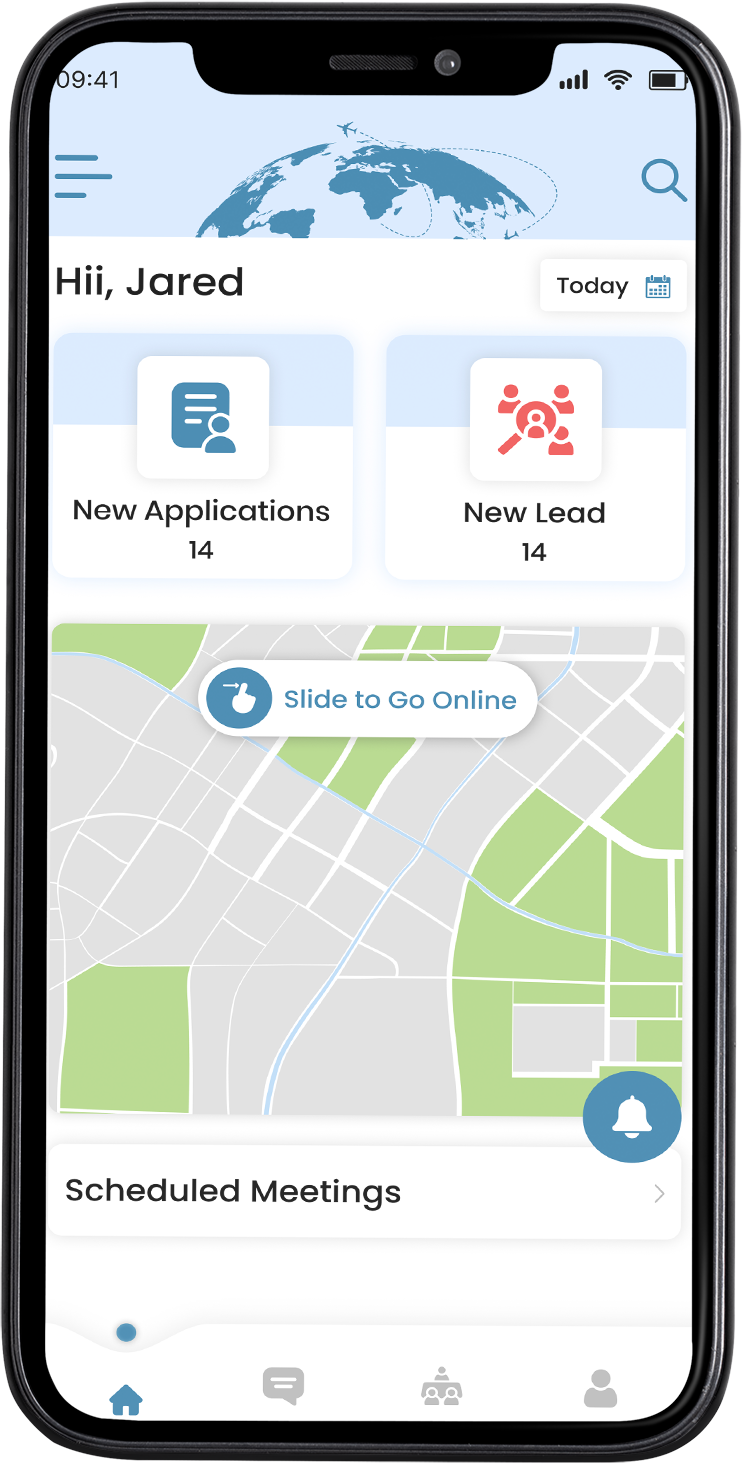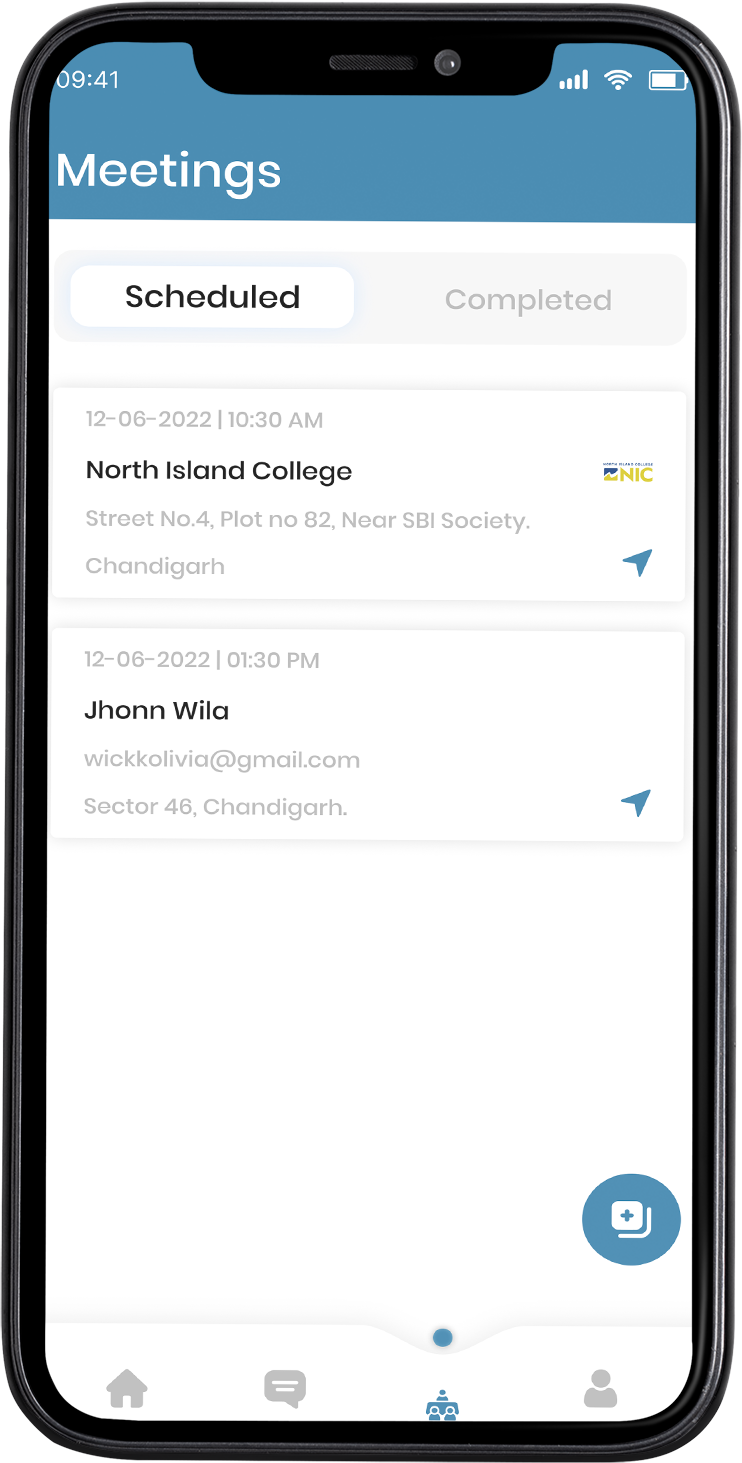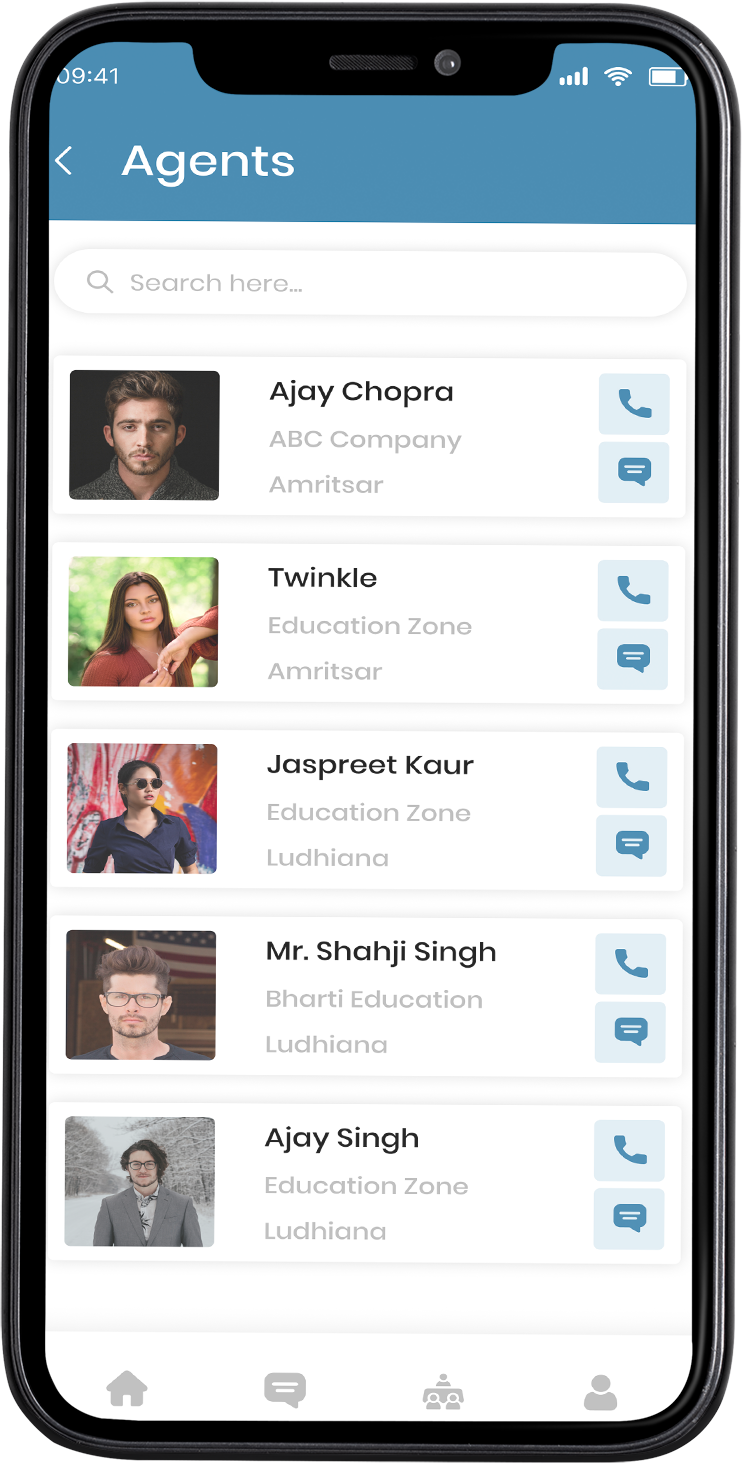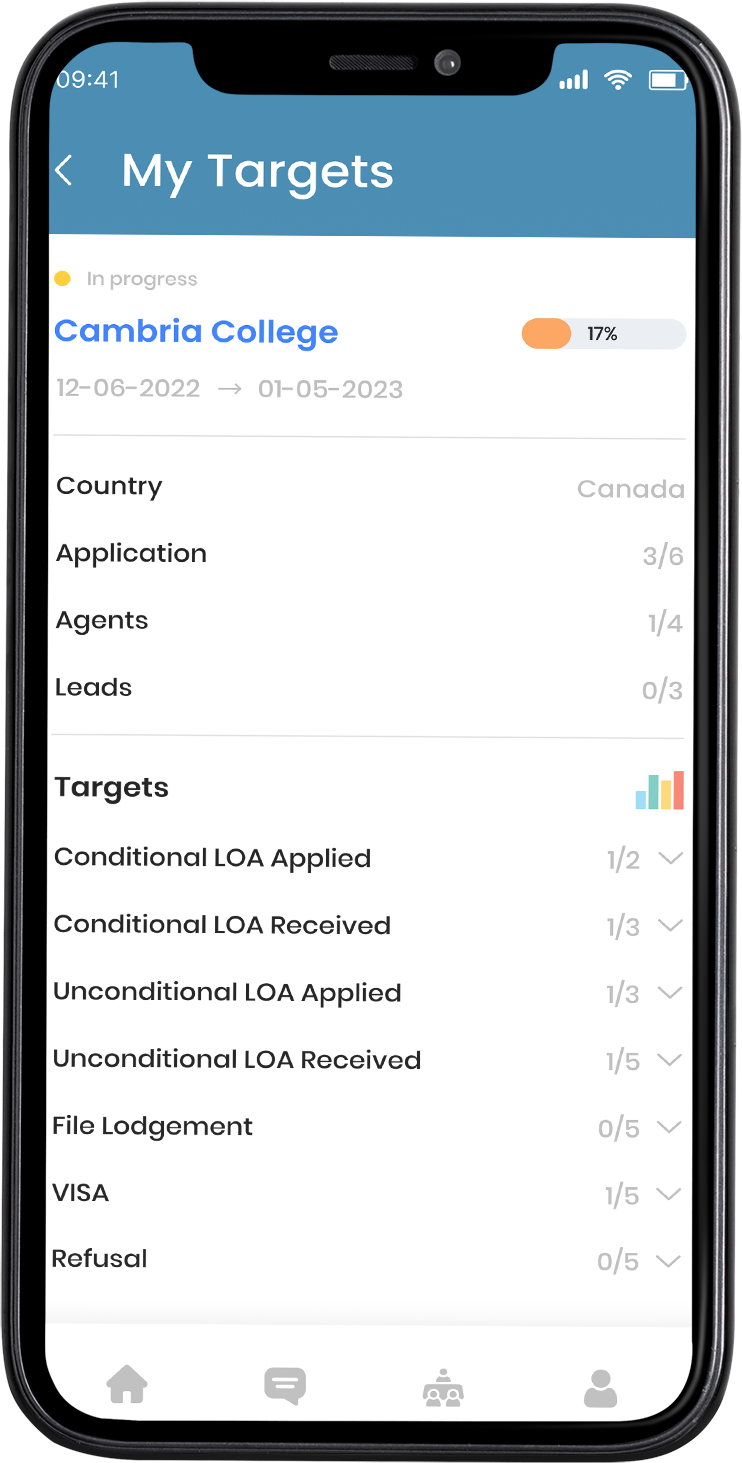 Additional Features

Automated Visa Processing
Automate the visa processing system, from application submission to approval

Case Management
Manage Immigration cases, including tracking and managing case files and deadlines

Document Management
Provide a central repository for all immigration related documents, ensuring that they are easily accessible and secure

Financial Management
Manage financial transactions related to immigration, such as processing fees, payments and refunds

Workflow Automation
Automate workflows, such as application review and approval processes, reduce manual workloads, and improve efficiency.

Chatbot Integration
Can integrate with chatbots to provide 24/7 support to applicants and answer their queries instantly

SMS Gateway
Can send automated text messages to users to remind them of important deadlines, and updates on their case status

Third Party Integration
Integrate with other third party applications and systems to streamline the immigration process

Push Notification
Send updates and alerts to users in real time such as when a visa application status changes or when a deadline is approaching

Real Time Tracking
Track the activities of the marketing manager in real time & provides valuable insights into their performance

Whatsapp API Integration
Integrate with Whatsapp to send and receive messages, making it easier to communicate with clients

Multi-language Support
Cater diverse range of clients, regardless of their language preferences

Safety & Inscription
Robust security measures to prevent any unauthorized access, data breaches, or cyber-attacks.

White Labe
The system can be rebranded, and features can be customized to align with the company's brand, values, and user preferences
Frequently Asked Questions

© 2023 Digittrix Infotech Private Limited All rights reserved.